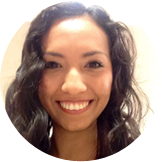 Front-End Developer / User Experience Designer
Hi! I'm Karina Myers. I'm a front-end developer specialized in eCommerce located in West Michigan.
I have a passion for clean code, and successful user experience. In this site you'll learn more about my work, my thoughts and how we can keep in touch. For consulting on web development services, please visit my contact page.
/* tech geek, art enthusiast, fitness lover, language learner */
SOME OF MY LATEST WORK